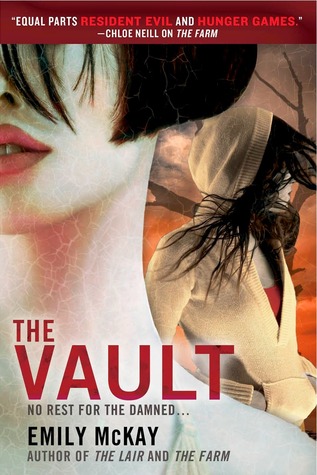 Date Published: December 2, 2014
Read from: 12/21/14 to 1/6/15
Rating: 5 stars
Synopsis: There is no rest for the damned in this thrilling follow-up to Emily McKay's The Lair and The Farm, in a series New York Times bestselling author Chloe Neill calls, "Equal parts Resident Evil and Hunger Games."
* The actual synopsis is completely full of spoilers from the second book!! Here is the link to the synopsis of book one The Farm https://www.goodreads.com/book/show/13542868-the-farm
My Thoughts: This book was even more amazing than the first two were. So many things happened and we got a lot of answers that we didn't get in the first two books. The way things ended in the book were great. I think it ended just like it should have and I was very happy with it. It was action filled and there were sad moments and you are kept guessing…
View original post 55 more words
Rosie Amber
After the Evil – A Jake Roberts Novel by Cary Allen Stone
My rating: 4 of 5 stars
After The Evil is a thriller and is the first in the Jake Roberts detective novels. A Homicide detective, he's currently on sick leave after a very violent case and undergoing psychiatric counselling as part of the job routine requirements.
The book opens with a horrible murder. We are also introduced to flight attendant Lori Powers, a troubled woman who hears voices and is haunted by the loss of her daughter.
Special Agent Mika Scott is on the trail of a serial killer. She arrives at Police headquarters and works with Jake and his partner, Harman Blackwell as another murder victim is found.
There is very little evidence at any of the murders and Mika and the team are looking at dead ends when a possible link is found with a man known…
View original post 30 more words